The Cassowary Is Exhibit A Of Why I'm Scared Of Birds And Why You Should Be Too
I can divide my life into two distinct eras. "Pre-Me Being Aware Of What A Cassowary Is," and "Post-Me Being Aware Of What A Cassowary Is."
A cassowary is a flightless, emu-like bird with what are essentially knives on its feet, that is known by the ominous nickname, "The Most Dangerous Bird In The World,"
actually killed a man
.
It happened in Florida too. I got out of there just in time.
via GIPHY
I woke up on Saturday morning in the "Pre-era" and am now living through a perpetual state of fear in the "post-era."
Anyone that knows me is aware that I'm afraid of two things; inter-personal relationships and birds.
I'll be honest about the bird thing. While the fear is legit, the worst I thought could happen is that a bird would stand on my arm with it's creepy, spindly, mini-dinosaur legs. Or maybe, if shit got real, a quick peck to the eye with that weapon we call a "beak."
But the cassowary changed the game, like Gretzky, or Jordan, or in baseball's case, steroids.
I didn't think that there was a bird so scary and so murderous that it makes The Zodiac Killer look like a Care Bear (Ok, that might be a bit of an exaggeration, but the cassowary is still pretty bad).
Look at this thing!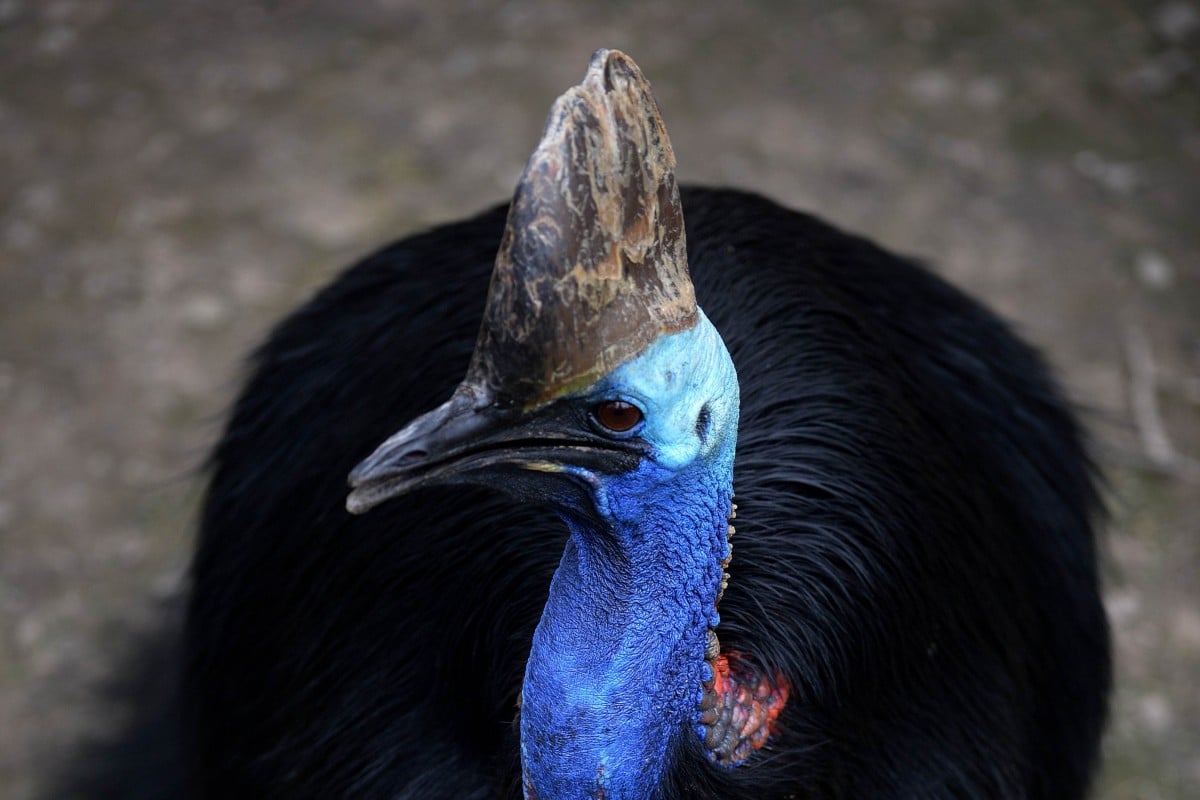 It's got a mohawk, the most threatening of all hair styles!
I'm stunned that its face is blue and not stained red from the blood of it's victims.